Northern Territory
Queensland Border to Alice Springs
From Queensland border to Alice Springs we discover awesome station stays, national park camping and epic caravan parks.
In this section, we'll share with you where we stayed and what we discovered. We also were joined the Kings Shocks team on a beautiful property just out of Alice Springs.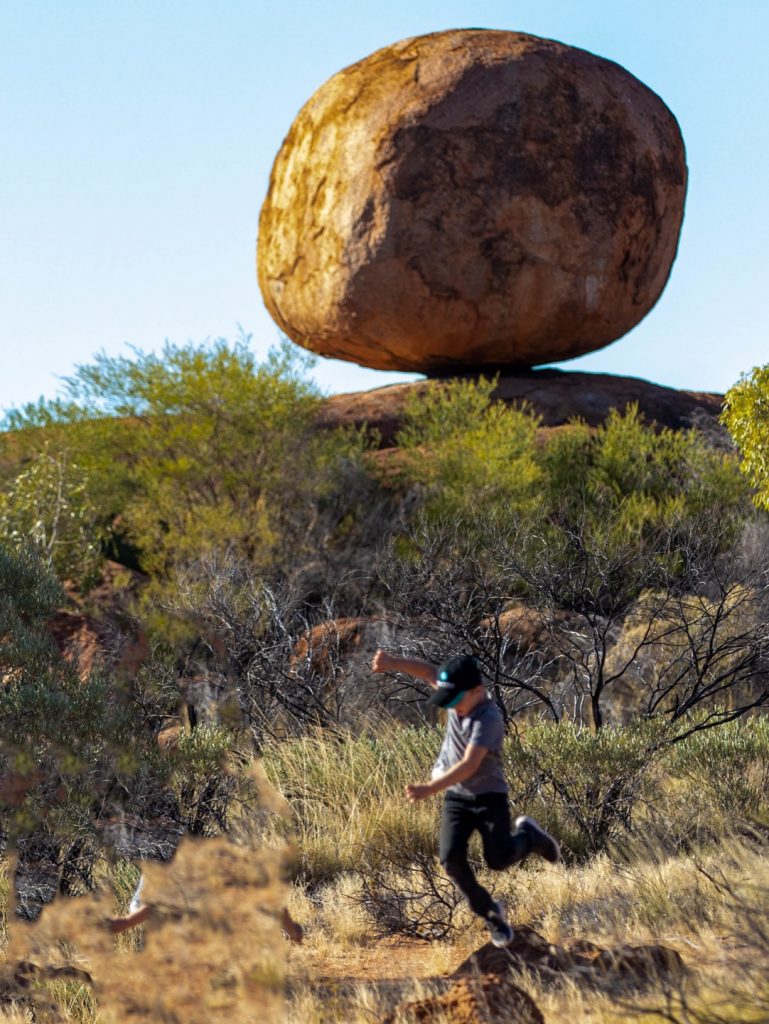 West MacDonnell Range
West MacDonnell Range
The West MacDonnell Range is simply spectacular and in our opinion just as amazing if not more amazing the Uluru.
The Stunning Range offers breathtaking contrasting colours and shadows which all light up on sunrise or sunset.
We started our journey by spending the day calling into all the Gaps and lookouts as we headed west with our end destination being Finke River 2 Mile Camp.
This can be done in a day, keeping in mind that you can do Ormiston Gorge walks while you are camping at Finke River 2 Mile Camp.
To see more of the stunning locations along the West MacDonnell Range.
---
Queensland
Our top ten swimming holes
These are our current Top Ten swimming holes, they are not in any particular order as they are all amazing.
With each swimming hole, we have listed links to places to Camp. There are at least another 10 we could easily add to this list. Each of the orange buttons will take you through to the location on Campedia.