List your business on Campedia
---
Campedia offers two ways to connect.
Connecting via RMS & NewBook Rezdy
Campedia is a Online Travel Agency and Directory with over 5,500 connected businesses.
As a online Travel Agency we connect to Caravan Parks, Campsites and Tours and Activiy businesses via CMS systems. A 10% commission is payable on the conclusion of that booking. No Booking No Fee No Risk.
Directory Listing
We are connect to Caravan Parks, Campsites, Tours and Activity businesses. as directory listings allowing the business owner to add their own photos and description and facilities and features.
We have a number of our locations types on Campedia for our users to be able to discover such as points of interest, rest areas, information centres and much more allowing our users to discover more about your area.
We'd love to have the opportunity to market your business to the Campedia users.
---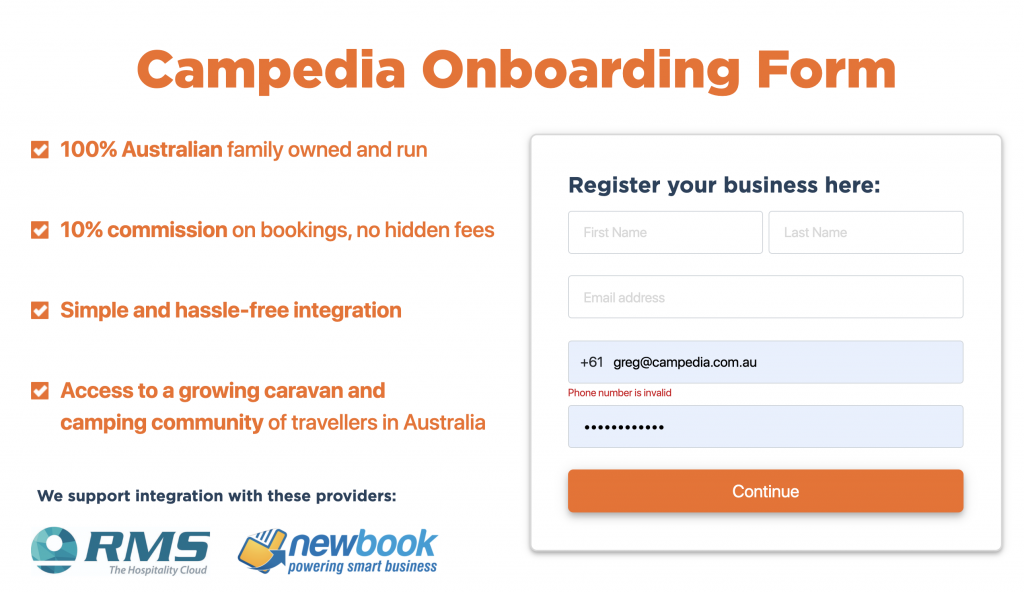 ---
Campedia App offers our users a user friendly way to find your business